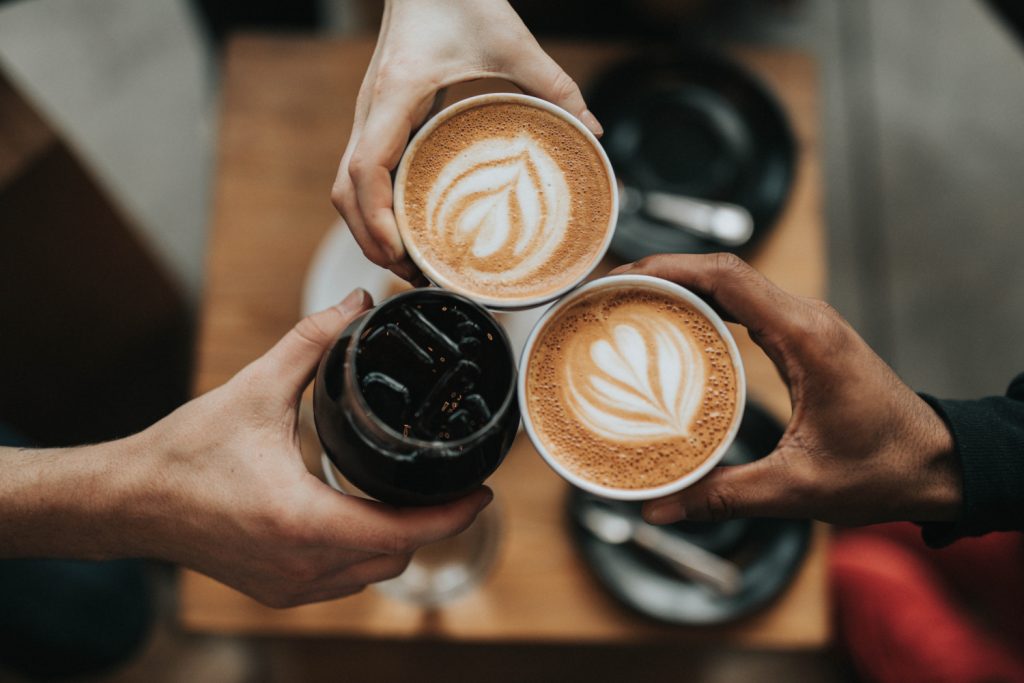 Join our Team!
We're always looking for motivated individuals to join our rapidly expanding team of technical professionals. Whether you're a sysadmin, developer, or a dark horse we should know about be sure to check our open job postings below, if there aren't any open positions or there isn't one matching your qualifications feel free to reach out to us anyway, we'd like to meet you.
Working at Applied Microsystems
We're the Anchorage-based technology company that strives to bring brand recognition to our home city as a hub of innovation and sophisticated SaaS development. We're not a startup – We're a reimagined VAR and systems integration company with a fresh focus on our unique service offering, continued growth, and prosperity for our dedicated team members.
This is a no-churn zone, and we're looking for team members who'll stay the course. No, this isn't a family, we have families, and we'd never expect that level of dedication from our staff. We have a team of professionals who are passionate about the work we do, hold each other accountable, and are committed to bringing our vision to fruition.
What do we do?
We deliver a comprehensive managed IT solution to companies across Alaska and beyond. We leverage homegrown SaaS powered by an automated IaaS backbone to support businesses from 10-1000 employees, reliably. Internally, we architect the automation to ensure productivity and keep professional service hours to a minimum.
Open Positions
Information Technology System Administrator
*Local Applicants Only* – All applicants must currently live in the Anchorage area or have definitive plans to relocate here in the next 3 months. This is not a remote opportunity.
We're an MSP serving businesses throughout Alaska and beyond. We are currently looking to add a team member in the role of System Administrator / Support Engineer.
This person will perform a variety of tasks related to the customer network and computer support, software troubleshooting/setup, and work with the team on large-scale implementations and software rollouts.
As part of our team, you should be able and willing to learn and adapt quickly, work collaboratively and take direction from senior staff. Continuing education and new certifications are strongly encouraged.
The ideal candidate is highly detail-oriented, adheres to best practices, compliance, and is committed to business ethics – We do not take shortcuts.
You should have the patience to communicate with a variety of interdisciplinary teams and users. Your goal will be to ensure that our customer's technology infrastructure runs smoothly and efficiently.
As a member of our team and representative of our company, you'll be expected to present in a professional, hygienic, and courteous manner.
Responsibilities
Install and configure software and hardware.
Manage network servers and technology tools.
Set up user accounts and workstations.
Monitor performance and maintain systems according to requirements.
Troubleshoot issues and outages.
Ensure security through access controls, backups, and firewalls.
Upgrade systems with new releases and models.
Skills
Proven professional experience as a System Administrator, Network Administrator, or similar role 2 years minimum. 
Experience with databases, networks (LAN, WAN), and patch management.
Knowledge of system security (e.g. intrusion detection systems) and data backup/recovery.
Familiarity with various operating systems and platforms.
Resourcefulness and problem-solving aptitude.
Excellent communication skills and responsiveness.
BSc/Ba in Information Technology, Computer Science, or a related discipline; professional certification (e.g. Microsoft Certified Systems Administrator (MCSA)) is a plus. Associates degree, vocational certification + experience will be considered. 
Pay & Benefits:
This is a full-time position that we hope to fill long-term. Pay is DoE. Benefits include: PTO, paid holidays, sick, maternity/paternity, bereavement leave. 401K plus profit sharing. Medical, dental, and vision coverage.
S
enior System Engineer
About this Role
We're looking for a Sr. System Engineer to help us tackle some serious growth. Our managed services portfolio has doubled in the past two years, and we want to keep growing. We need someone to take the lead on some implementations and help direct our junior staff. Being a generalist is great, but there are some essential skills we're looking for, listed below.
This is a remote position which means you've got options; we'd love it if you'd consider moving to Anchorage someday but, you can work from anywhere- as long as it's in the US. We'll occasionally ask you to pop in for a visit at HQ in Anchorage or help us deploy some new systems at our data center in Seattle (next door to the Amazon Spheres).
You may be a good fit if you possess several of these skills with a demonstrated ability to use them in a production environment.
PowerShell – If you've got some strong PowerShell scripting abilities, we'd definitely like to hear about it.
SQL Server – We're not looking for a database expert, but if you have a reasonable understanding of SQL or other database administration, this is a good thing.
Windows Server Administration – Have an MCSE or a handful of MCPs? That's awesome; those skills will come in handy.
VMware – We're all virtualized over here, and you should be too.
VDI – Not a required skill, but some familiarity would be preferable.
Enterprise Storage – We've got a lot of data and if you can help manage it, let us know.
Intermediate to advanced networking is a big plus but not a requirement.
Seem overwhelming? Remember, you won't be going it alone – there's an entire team behind you, dedicated to your success.
Applied Microsystems is committed to being an equal opportunity employer; we recognize the value of diversity in all forms. We welcome varying abilities, backgrounds, cultures, and experiences alike.
Not qualified for this job but still interested in working for us? There may be a role for you that we haven't even thought of yet. We love to meet dark horses and aspiring talent whenever possible, so please reach out anytime.
Education:
A minimum of a Bachelors's degree in computer science is strongly encouraged but can be substituted for relevant experience and certifications.
Location: This is a remote work opportunity with the occasional requirement to travel to our HQ in Anchorage Alaska, our Seattle facility, or customer sites in Alaska and the lower 48. All candidates must be based in the United States.
Pay & Benefits:
This is a full-time position that we hope to fill long-term. Pay is DoE. Benefits include: PTO, paid holidays, sick, maternity/paternity, bereavement leave. 401K plus profit sharing. Medical, dental, and vision coverage.